The Residence
Situated in a panoramic section and at the center of a quiet 2,000 square meter olive grove, the Residence is just 400 meters from the historic old town center and about 600 meters from the public beach. Margareth and Renzo, the owners and managers of this small residence, will be happy to welcome you with comfortable, cordial hospitality. Composed of just 8 two-room apartments arranged on two floors and decorated with care, Residence Ronchi has a spacious garden, swimming pool with sun umbrellas and garden furniture, table tennis, barbeque, a kiosk with snacks and fresh beverages, a private garage and storage for windsurfs and bicycles.
Swimming pool with salt disinfection:
One of the first effects of using salt is the elimination of the smell of chlorine from the pool
and the annoying effects felt by particularly sensitive people. The salt water pool benefits
are felt with purified and slightly salty water that is very gentle on the skin and eyes.
This is an advantage for particularly sensitive people,

children and the elderly who may experience irritation.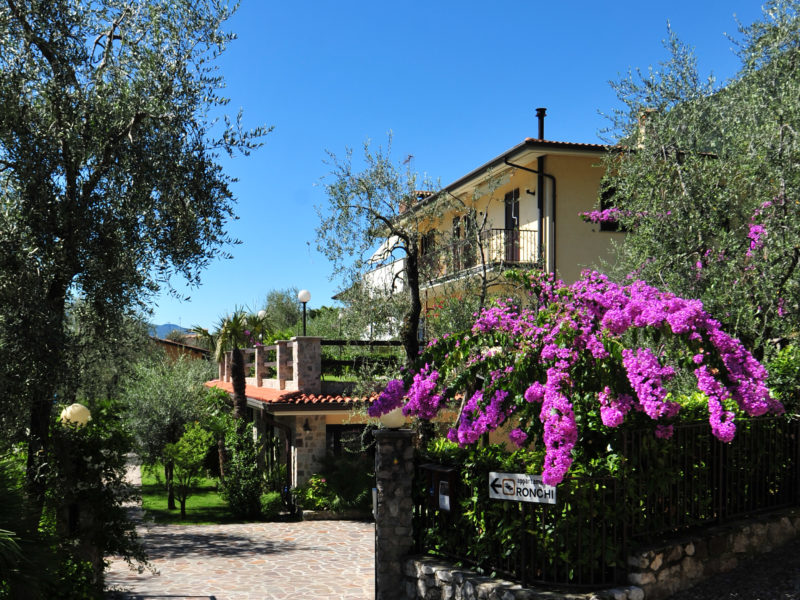 ---